WELCOME to GREENTANK ... YOUR TRUSTED #1 SOURCE for NEW ZEALAND'S ... TOUGHEST & SAFEST ... ROT, RUST & CORROSION-RESISTANT STORAGE TANK  SYSTEMS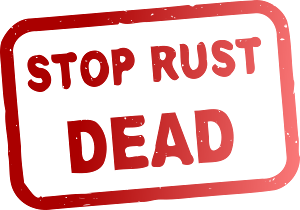 The Underground is Electrically Alive ... and Rust Never Sleeps!
AVOID the Serious Consequences ... of a CORRODED & LEAKING ... STEEL PETROLEUM STORAGE TANK ... or ... CONCRETE WASTE-WATER TANK.
PRODUCT LOSS & POLLUTION of the Environment spells ... Serious FINANCIAL HARDSHIP.
Not only will YOU be faced with COSTLY ...  POLLUTION CLEAN UP COSTS.    
YOU may also face PROSECUTION ...  and ... LARGE FINES and PENALTIES from Local & Central Government Regulatory Authorities.
And all the While ... YOU are OUT OF BUSINESS ... Not Earning a Living ... yet still Incurring All the Costs of Running a Business. 
It is Quite likely that the Financial Burden ... could be Too Great for You to Handle!
AVOID ... potential PROSECUTION and FINANCIAL HARDSHIP
GREENTANK ... has the ANSWER for YOU 
SPECIFY a ... GREENTANK
"Fibreglass" Underground Storage Tank  
                  FIBREGLASS ... is an INERT Material ... and simply CAN NOT ... ROT, RUST or CORRODE
                         SLEEP EASY ... Tonight & Every Night
With the ASSURANCE that a GREENTANK Fibreglass Storage Tank System ... SIMPLY Can Not ROT, RUST or CORRODE ... Inside or Outside.
GREENTANK ... New Zealand's leading manufacturer of Underground and Aboveground CORROSION-RESISTANT Fibreglass Storage Tanks for the Environmentally Safe Containment of Petroleum Products & other Hazardous & Non-Hazardous Liquids